An easy, eco-friendly way to fundraise with green gardening programs. Garden themed programs helps your organization to support "Go Green". They are simple, fun, profitable, and help teach our youth more about gardening along with raising needed funds.
We have two easy fundraising ideas and over time we will be adding new programs and products. Great Green Garden Fundraiser works great for any organization needing to raise funds like schools, sport teams, scouts, churches, cadets, 4-H and more.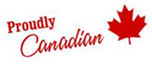 We are proud Canadian company, dedicated to providing you with outstanding service and value.
We do not use GMO seeds.
Don Gayford,
President, Make It Sow
Ayr, Ontario, Canada
Hear What Others have to Say about Our Unique, "Eco-friendly" Program
98% said that their experience was outstanding and that they will definitely run the program again